Welcome to Arcane Alchemy
BEGIN YOUR TAROT JOURNEY
I think a lot about the 4 classical elements of Earth, Water, Air, and Fire. Perhaps that's rather strange, though it's not the oddest topic I've covered and if you're reading this odds are you're a bit odd as well. My unique interest in the 4 elements began back in my teenage years when I first got interested in tarot.
Read More →
As a professional tarot reader I have a tenuous relationship with oracle decks. Oracle decks by their very nature defy convention. They are their own little world inside of itself, immune to the rules and structures that make up traditional tarot decks - and in that way they are both intimidating and intriguing.
Read More →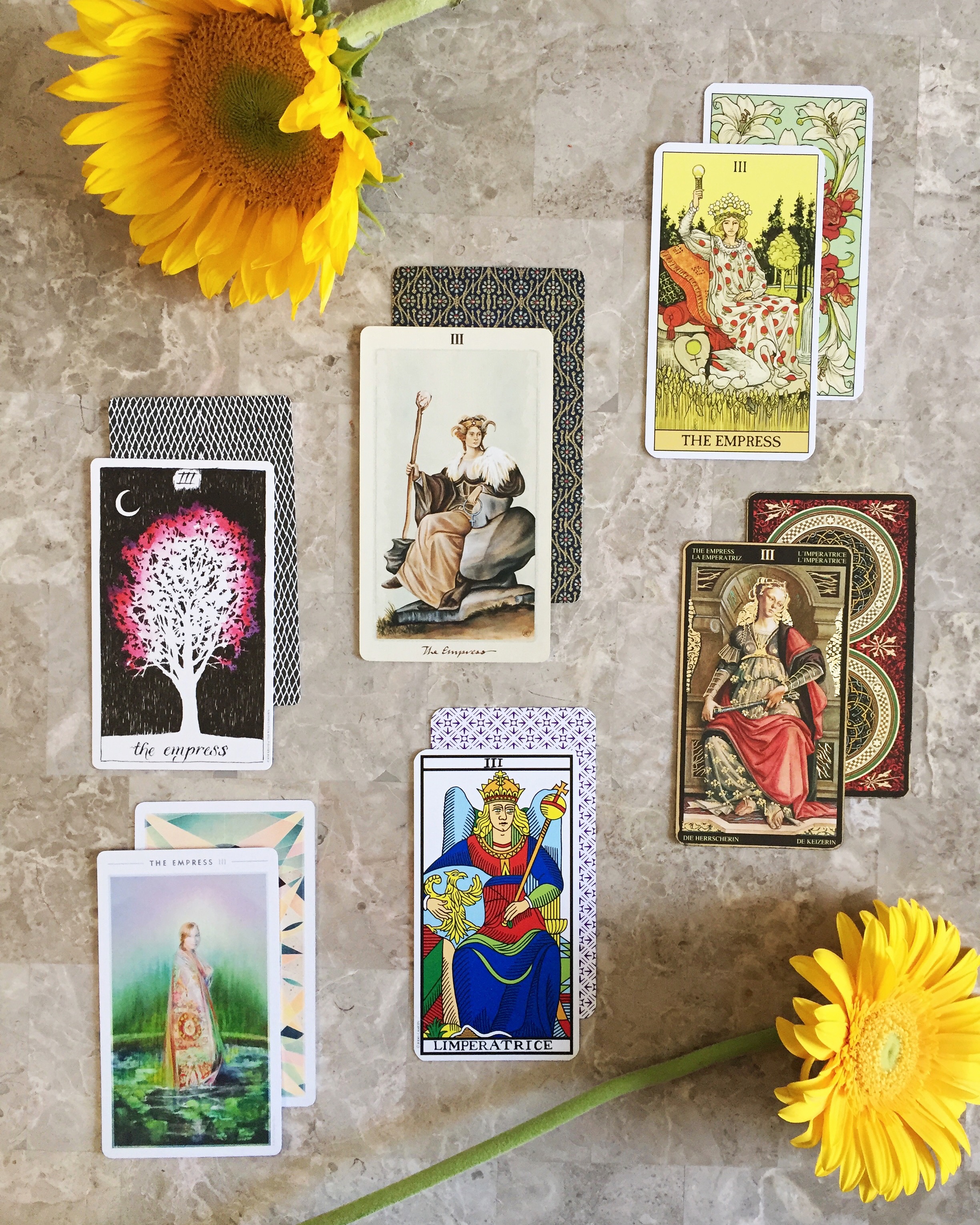 The Empress... She's been on my mind a lot recently. Especially as this past weekend I celebrated Lammas, which is a Pagan harvest festival. One of the key symbols of Lammas is grain and the bread that is made with it.
Read More →
As a minimalist, I don't have many collections but I make an exception for two things: tarot decks and omamori, or Japanese good luck amulets.
Read More →
Envision a winding path that takes you through trees before leading you to an opposing vermillion gate. As you step through the gate you leave the mundane world and enter the world of 'Kami', or divine spirits.
Read More →
I've always loved the martian landscape of the Southwest. The big empty sky and cactus studded land brings a sense of otherworldliness and stark beauty.
Read More →